Ceramic Coating Los Angeles CA
Get Free Quote
Tell us what you're looking for and we'll get back to you as soon as we can.
Keeping that new shine on your car's surface is hard work, and once you've finally polished it like new, it never lasts long, even with the most expensive wax products on the market. Your car, truck, RV, or boat can cost you a penny or two, and keeping it spotless costs even more time and money than you could spend elsewhere, right?
We know that washing and waxing keep your paint job clean and nothing will replace it. But that super clean shine can wear off in no time, forcing you to clean and wax again and again. Instead, have us apply a ceramic coat to the exterior of your vehicle and it will keep your car's surface clean and shiny for much, much longer.
Ceramic coating is an industrial-grade chemical polymeric solution that you can apply to the exterior of your car to protect your paint and finish from dirt, dust, weather, and chemical wear. Ceramic coating is usually a clear solution that is carefully applied by hand to create a thin hydrophobic layer on the surface of the vehicle.
The ceramic coating adheres to your vehicle's finish and dries smoothly, resulting in a crisp, clear appearance that maintains the original sheen of your paint job. Lasts much longer than wax alone and protects your paint from damage from abrasive particles and chemicals in the environment, resulting in a fresh appearance that lasts longer between cleanings and a more durable coat that resists blemishes and increases the aesthetic of your vehicle.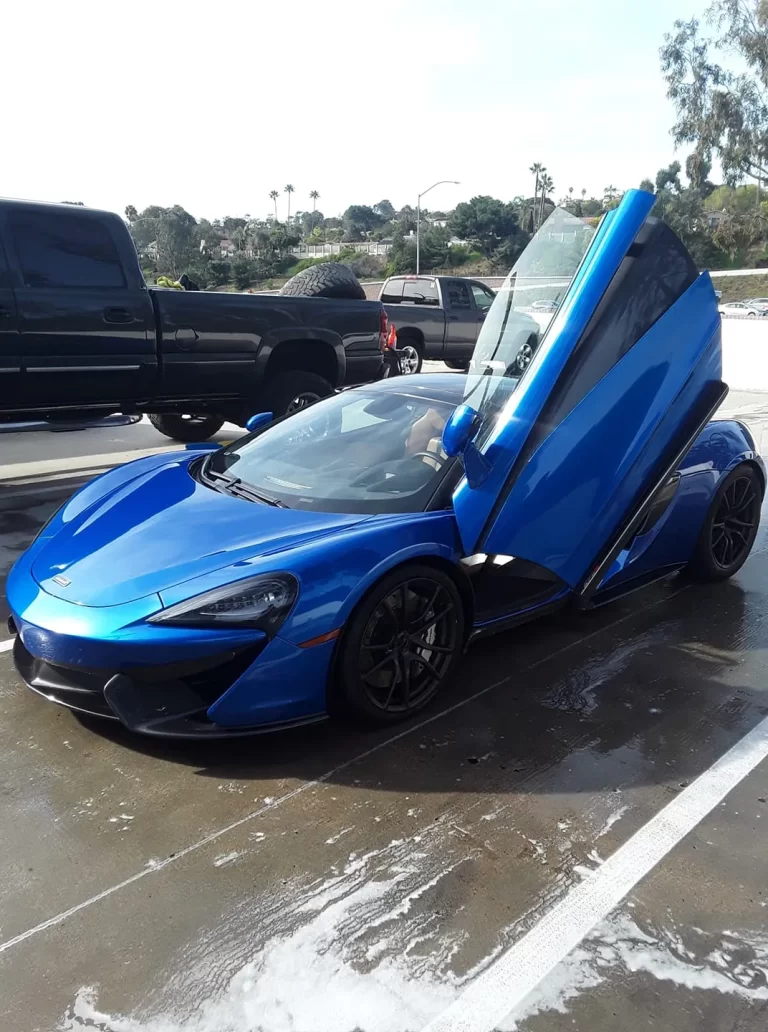 We are Los Angeles' premier ceramic coating specialists. We have been in the car detailing industry for over 15 years and we have clients throughout Los Angeles County.
We know how much our clients value their cars, trucks, RVs, boats, and yes, airplanes. Why do we know this?
Because we enjoy our motorsport toys too. And just like you, we want our toys to always look their best, have the best shine, retain their value over time, and be easy to maintain.
We used to think that was a pipe dream until we began to see ceramic coatings and ceramic protective films hit the market. They have completely changed the game in vehicle maintenance and detailing.